MEET THE CREATIVE TEAM BEHIND ELECTRICITY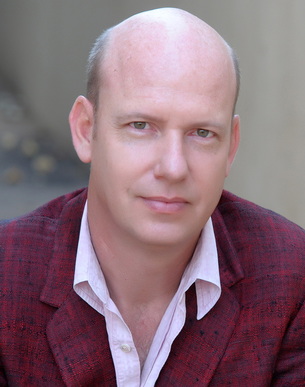 TERRY RAY
PLAYWRIGHT / ACTOR (role of Gary)
Terry Ray is a veteran actor of over 90 plays along side such stars as Dixie Carter, Elaine Stritch, Patricia Heaton and Matthew Perry. His numerous television and film acting credits
include IN LIVING COLOR, ELLEN, 7TH HEAVEN, THE MULLETS, KENAN & KEL, THE AMANDA SHOW, DRAKE & JOSH, A.N.T. FARM, JOE DIRT 2, and the camp classic ELVIRA: MISTRESS OF THE DARK
. He has been a series regular for four seasons in Michael Vacccaro's short form, star studded comedy CHILD OF THE 70s. Ray also co-wrote and starred in several original shows including the multi-award winning short film GAYDAR with Charles Nelson Reilly and his new comedy series MY SISTER IS SO GAY with Loni Anderson as his mother.
Terry Ray is the creator, writer and star of HERE! TV's sitcom FROM HERE ON OUT which also stars Juliet Mills. He currently writes and co-stars with Dawn Wells (Mary Ann from GILLIGAN'S ISLAND) in a spoof of Dawn's classic sitcom called SHE'S STILL ON THE FREAKIN' ISLAND on MeTV. Ray co-created/produced and wrote the new game show MODD COUPLES now airing on Hulu. He's also the co-writer of the 2017 TV movie THE JONESES: UNPLUGGED starring Mischa Barton, David Ogden Stiers and Markie Post. Terry is very grateful for all the lovely feedback from audiences to ELECTRICITY, his first time as a playwright. For much more info go to www.TerryRay.TV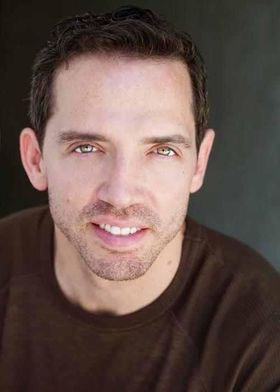 MEL ENGLAND
ACTOR (role of Brad)
MEL ENGLAND has starred on Screen and Stage, Off Broadway, internationally and across the USA. In title role of "Ron and Laura Take Back America", England won Best Acting Ensemble, two Best Actor nominations, and the film which he co-wrote and co-directed, earned 14 other wins and nominations, including Best Comedy & Best Director, and it co-stars Golden Globe Best Actress Nominee Irene Bedard. He stars in the feature "Best Day Ever" (available worldwide on Amazon), winner Best LGBT Film (IndieFest USA), and appears alongside Academy Award Best Actress Nominee and Golden Globe Winner Sally Kirkland in "Archaeology of a Woman". He recently signed to star with Kirkland in the upcoming film "Love Anonymous." England also stars in indie hit "Little Big Top" (released worldwide on Netflix & Amazon), "Persona Au Gratin", Winner Best Comedy (IndieFest USA), and in "Highlights," nominated for Best Drama (Moviefone Short Film Festival).
On Stage, England has performed Off Broadway, regionally and internationally. England's solo show "Swimming with the Polar Bears" premiered Off Broadway then toured world-wide, to LA, Washington DC's National Mall for the 40th Anniversary of Earth Day, and the UN Climate Change Summit in Copenhagen. England's solo show "Navajo Memoirs" was dubbed "Ingenious" by Backstage. Other Off Broadway credits include "Hecuba", "Marriage" & "Imaginary Invalid." England starred in the NY and LA premieres of Israel Horovitz's "3 Weeks After Paradise."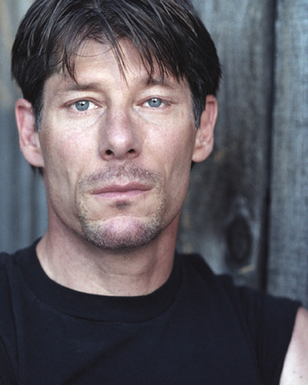 KEVIN SCOTT ALLEN
ACTOR (role of Brad)

Kevin Scott Allen's acting career has embraced a wide variety of roles, from All-American red-necks to otherworldly aliens. At a young age Kevin started out on the TV series BEARCATS! then traveled over to THE WALTONS, playing the brat and bully, Lou Wilson. From Walton's Mountain he traveled to the big city in such shows as WHAT'S HAPPENING, ST. ELSEWHERE, GENERAL HOSPITAL, and THE YOUNG AND THE RESTLESS. From there he took off into outerspace appearing in such television series as OTHERWORLD, STAR TREK: DEEP SPACE 9 and the film, DINNER WITH KIP. Kevin returned to Earth settling in as the resident bigot on the television series HOMEFRONT. Recently Kevin has appeared in THE PEOPLE VS. O.J. SIMPSON, CSI, BONES, PRISON BREAK, DESPERATE HOUSEWIVES, MADMEN, CRIMINAL MINDS, COLD CASE, THE SOPRANOS, 24, JOAN OF ARCADIA and ALIAS to name just a few. Films include: ABOUT SCOUT, CHARLIE VALENTINE, MEANS AND ENDS, LITTLE HEROES-Part 3, WILD FIRE, ABE and BRUNO. In addition to acting, Kevin is the author of the recently published book, Conquering the Film and Television Audition (2016 ReAnimus Press).




​MICHAEL DARNER
PRODUCER

​Michael Darner has had a life-long fascination with the theater, from writing his own historical plays for his brother and sister, to starring in his high school productions as Captain Fisby in TEAHOUSE OF THE AUGUST MOON, and later Franklin Delano Roosevelt in SUNRISE AT CAMPOBELLO. A brief run as a Shark in WEST SIDE STORY, however, convinced him his life was not in performance, musical or otherwise. Michael then moved to architecture where he found a new engagement with the world of entertainment. As a design manager and later partner in a major US architectural firm, he most notably led the renovation of the old MGM lot to become Sony Pictures Studios, the master planning and restoration of Studio Babelsberg in Berlin, and the renovation of the AFI Silver Theater in Washington DC. A chance meeting with author Terry Ray on a cruise to Alaska and discovery of his play ELECTRICITY has led Michael to turn his entrepreneurial talents to its world premiere production. Terry's play resonated with him upon first reading, calling to mind the hilarious and heartbreaking gay life and times of self and friends over the recent decades. He is very happy to be sharing its story with you now.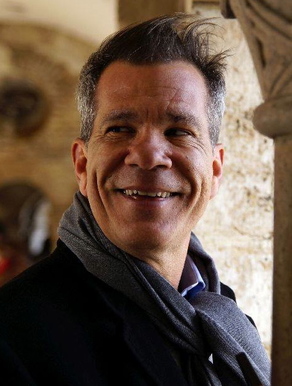 STEVEN ROSENBAUM
DIRECTOR

Steven Rosenbaum is an actor's director. As a frequent actor he understands both sides of the coin. He has appeared on screen in ANOTHER DAY WITH YOU, TAKING CARE OF HELEN, RACE TO WITCH MOUNTAIN, KIDS IN AMERICA, THE TIE THAT BINDS, SAM AND MIKE and the upcoming WALNUTS. In Los Angeles Steve has worked with respected theater companies such as The Open Fist, The Celebration, The Odyssey, The Pacific Resident Theatre and The Actors Forum. His directing credits range from a holiday show starring Amanda Bynes at the venerable Dorothy Chandler Pavilion, to the first AIDS play AS IS, to a play he also wrote called CHATTER, CHATTER, WHAT'S THE MATTER? starring Andy Warhol muse Holly Woodlawn. Other theater credits include THE MEMORANDUM, THE FLAUTIST, MARATE SADE, LESBIAN SEAGULLS, PATHETICA and AWAKE AND SING. Rosenbaum has won several Los Angeles theater awards for his work. For the past several years Steve has also been entrusted with "directing" the most special day in many people's lives as he coordinates and plans their weddings.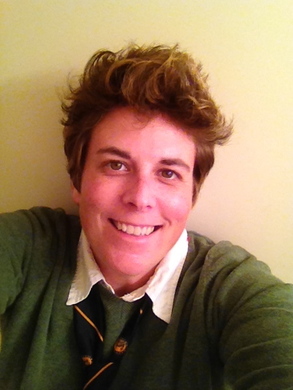 ​PRODUCTION MANAGER / PRODUCTION STAGE MANAGER / ASSISTANT DIRECTOR
AMY ROWELL
has worked as a Stage Manager and Director in theaters across the country including: Ensemble Studio Theatre LA (House of Gold), Lyric Theatre (NUNSENSATIONS! NUNSENSE VEGAS REVUE & ANTIGONE), The Second City Las Vegas, Shakespeare Theatre Washington D.C. (AS YOU LIKE IT & MOURNING BECOMES ELECTRA), About Face Theatre (XENA LIVE! & WHITMAN) and The Apollo Theater Chicago (THE VAGINA MONOLOGUES). In addition to theatre, she also works in television production. Favorite credits include: EXTREME MAKEOVER: HOME EDITION (ABC), ISLAND HUNTERS (HGTV), and RuPAUL'S DRAG RACE: REUNITED (LOGO). Amy is a proud member of Actors' Equity Association.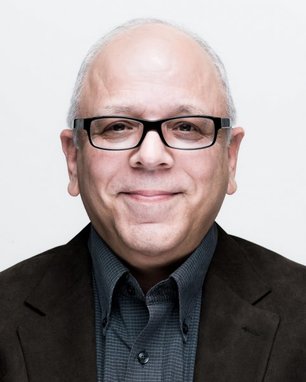 CASTING DIRECTOR

​RAUL CLAYTON STAGGS is a freelance casting director for the theater who has worked with The Theatre @ Boston Court, Playwrights' Arena, LA Philharmonic, Latino Theatre Company/LATC, The Getty Villa, The Fountain Theatre, Circle X Theatre, Theatre Movement Bazaar, The Gay & Lesbian Center, The Geffen Playhouse, Theatre Planners, and many others. Raul has also cast several award winning short films and the independent features, LONGHORNS (TLA Releasing) and BETTER HALF (currently on the festival circuit.)
AUTHOR'S NOTE ABOUT THE PLAY'S SETTING

:
ELECTRICITY is set in Chillicothe, Ohio and while I am from Ohio, this is not my story. There is a reference in the play to watching cars drive through town and laughing at the kids that held their noses. I was one of those kids. We passed through Chillicothe on our way to my grandparents house. It usually smelled pretty rough. I always wondered how people could stand it or how they ever got used to it. The highway bypassed Chillicothe once I got older so then I only experienced the paper mill from a greater distance. A few months ago I was back in Ohio and took a detour to check out Chillicothe one more time. The historical downtown was beautiful. The paper mill is still there. It's important to the economy, the town needs it so the people live with it. It doesn't smell as bad as it used to--I didn't have to hold my nose this time. I hope the citizens of Chillicothe take my use of their town as a small tribute to their perseverance.